Imagine your clients begging you to sign
up for your next program
without uncomfortable renewal calls or
failed credit card attempts...
Your current clients are a treasure trove of income, referrals, and testimonials for your business, but oftentimes they are overlooked for one HUGE reason.
Most entrepreneurs dread making sales calls.
They put those calls to the bottom of their long to-do list of business "must dos" and focus on increasing their new leads list instead!
 
→ They are working harder instead of smarter.
→ They have no systems and processes to take the stress out of those renewal sales call.
→ Business owners don't have time to waste HOPING sales calls will work. 
→ They are losing out on sales because they are worried they will get a NO from their current client. 

How would your 
online business
 be different if you could:
√ CONFIDENTLY show up to renewal calls with your current clients and know how to support them best.
√ ​Know EXACTLY how to support current clients so they consistently send referrals your way.
√ EASILY launch recommend next steps to your current clients on their ideal client path.
√ Confidently ask for testimonials from current clients and let them be your champions.
√ No more worrying if a client will choose to stay in your membership program or buy your next course.
√ Get to CELEBRATE your success and not worry about where your awesome referral is coming from or if your monthly membership transactions will fail.
You feel like 
you've tried everything
, from creating programs that your clients will love, sending new emails to your list of buyers, and scheduling group calls.
Or maybe you've built program after program, only to fail to have your members stay in your program.
You feel stressed about renewal calls and feel even more stressed when failed credit card reminders show up in your email.
You
 

don't have any time OR money to waste

 

on things that aren't working, because you've tried what all of the gurus have told you to do unsuccessfully.
There's a secret the online business gurus aren't sharing and how they successfully maintain members inside their membership programs and consistently get referrals from raving fans, without spending precious workdays on bringing in new clients or running down failed credit card attempts.
It's now your time. 
Imagine seeing a new client renewal call pop up on your calendar and getting excited to ask that client to invest in another of your programs or renew into your membership.
How would your life be different if you started every single day knowing that you're really loving on your current clients? REALLY knowing them and being confident that on your next connection call they are going to beg to stay in your program.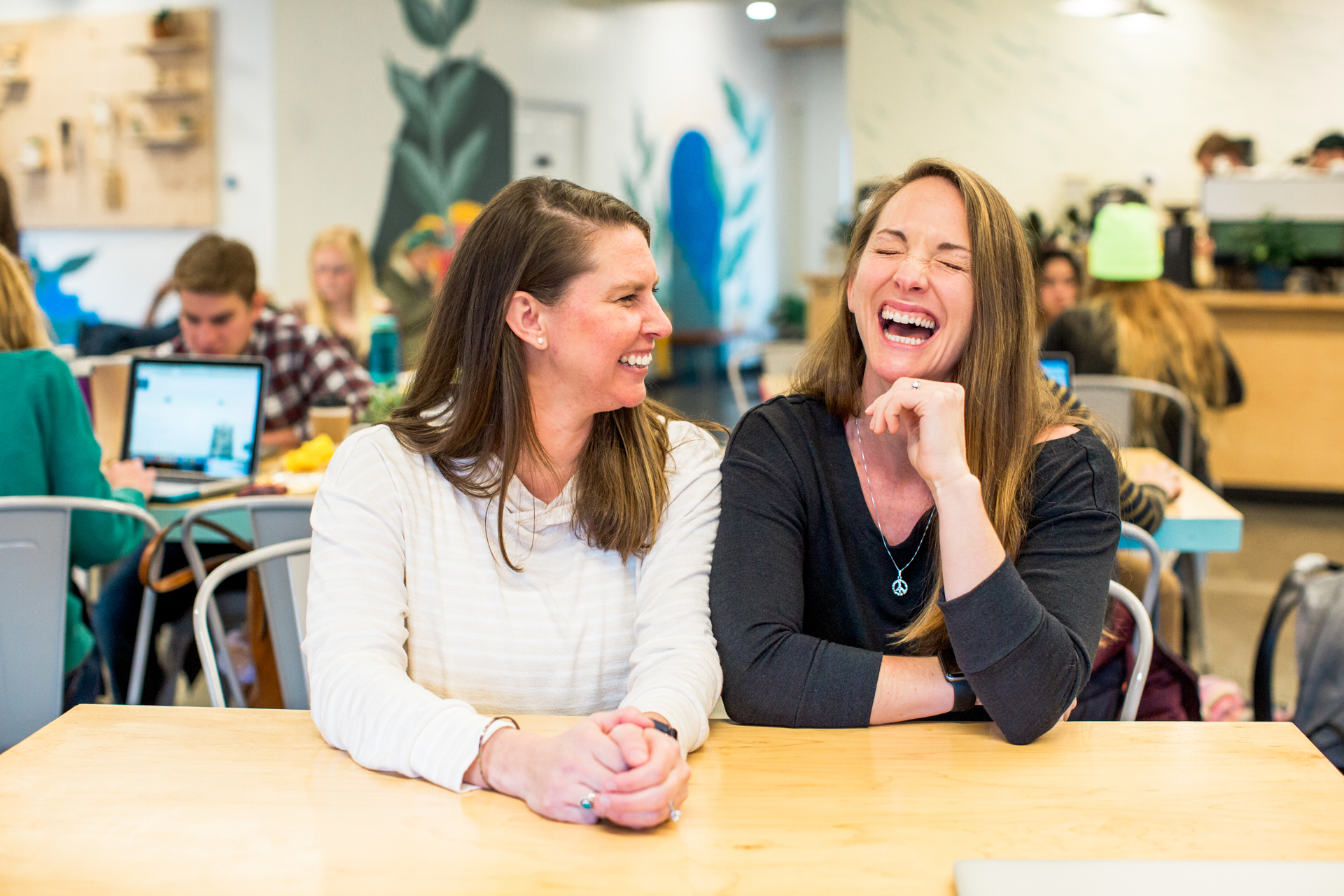 Nobody has time to focus on creating systems that are designed to love on current clients, creating spreadsheets that help organize information easily, or spending hours researching current buyers to educate themselves on who those clients really are.
But, you don't have to.
There's a brand new way, and that's implementing a proven system...
Now, wait... before you click away and say
 

"Oh, heck no, this isn't for me...."
Please hear me out.
All it takes is a few simple templates and proven strategies to do this effectively. That's it. And I want to show you exactly how to put this to work for your business.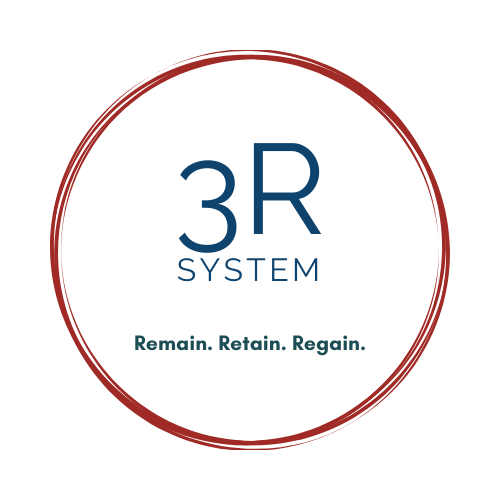 this current client nurture system will...
Give you raving fans, peaceful renewal calls, and amazing testimonials.
Give you confidence that your credit card attempts will process every time.


And ensure you're living in abundance in your business.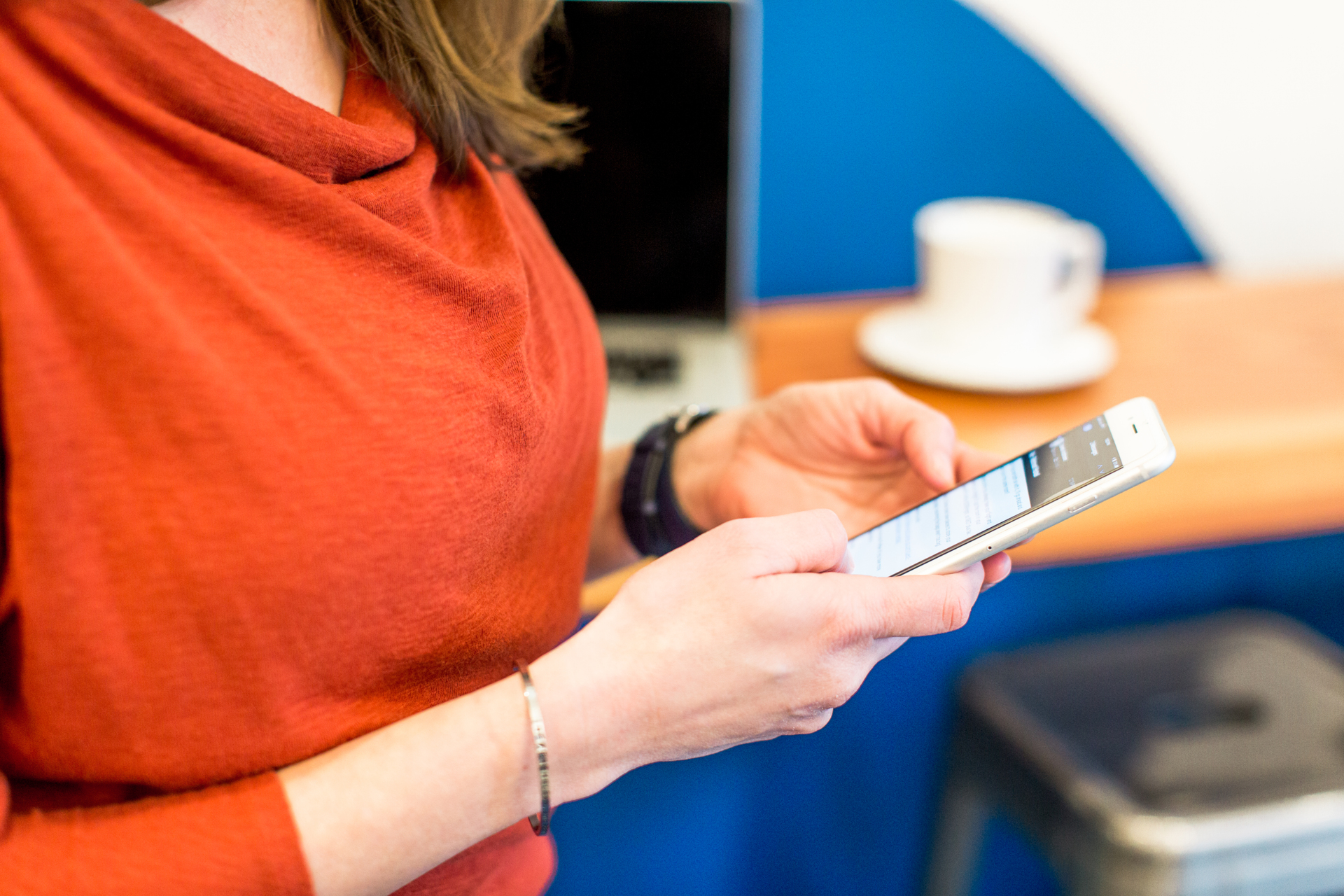 IT'S TIME TO STEP UP AS THE EXPERT YOU ARE...
√ Create a clear customer journey for your current clients
√ ​​Discover a simple (and proven!) way for current client to say YES to investing in your business with ease
√ Learn tools that make renewal calls easy and uncomplicated 
√ Create the business you've always dreamed about by learning the system to keep your paying customers in your programs for years to come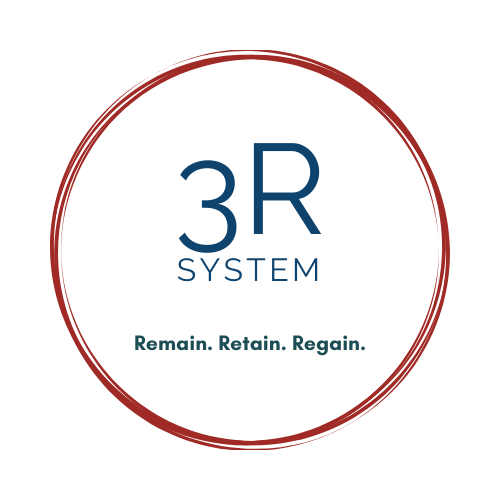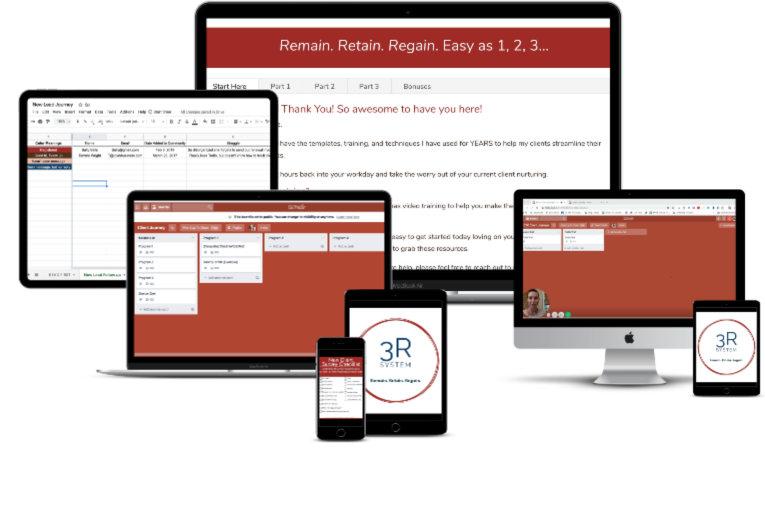 √ Step by step instructions on creating customized customer nurture sequence
√ Trainings on the exact system I use to nurture current clients into raving fans
The Best Way to Generate Amazing Testimonials
√ Stockpile testimonials from your social media account for social proof
√ Expect qualified referrals to come in out of the blue - no more asking your friends and family to recommend your products
No More "I'm Struggling to Keep Client. I Just Need More Leads."
√ One of the most common objections I hear as a customer journey expert - I would make more sales if I had more leads. Well here is your chance to get more income and more referrals without doubling your effort.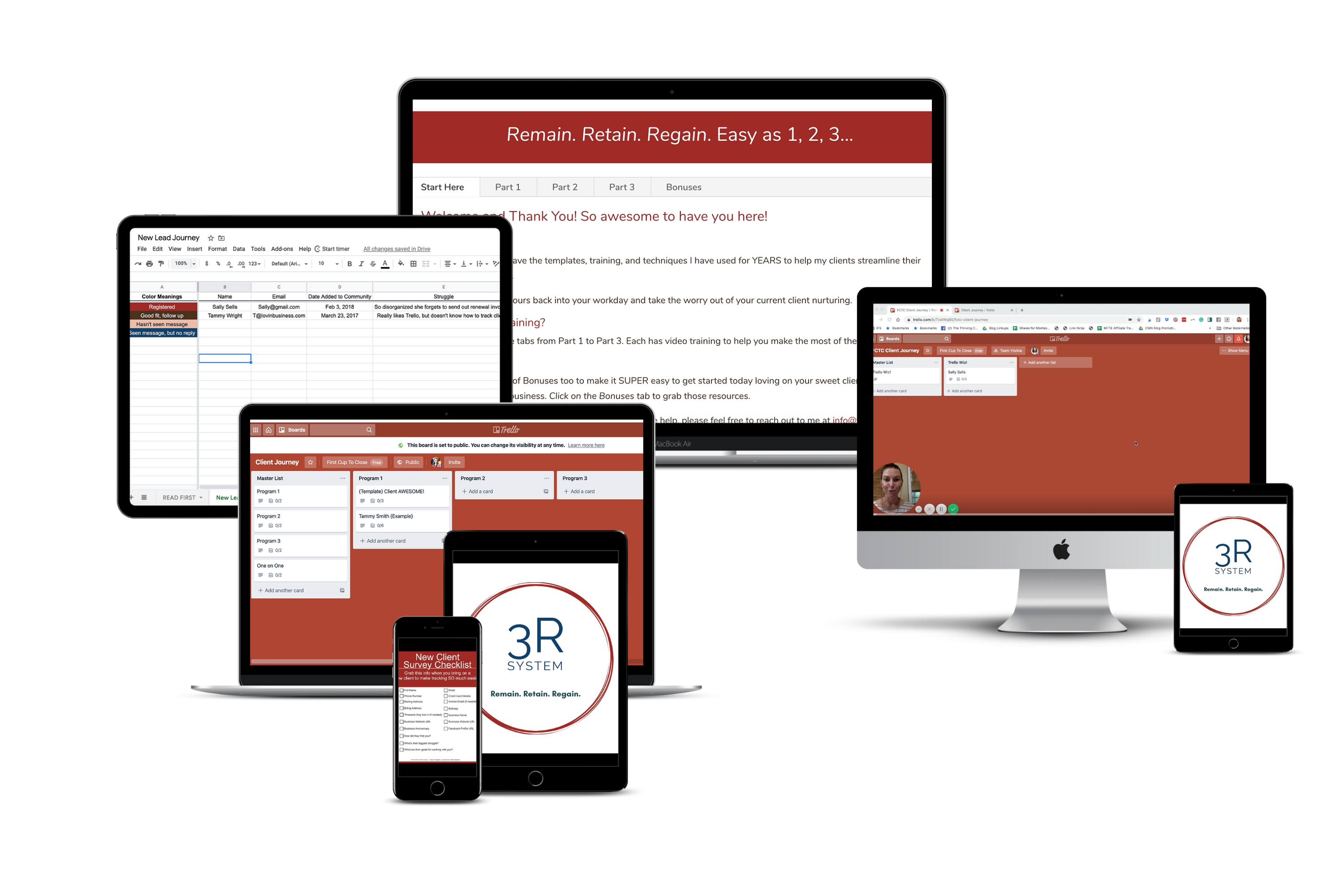 Jumpstart your client journey tracking with my proven organizational template to take the guesswork out of what system really works.
Step by Step Training Videos
Feel confident implementing this system in your own business TODAY with training videos that show you the exact steps to modify your template.
Implementation Cheatsheets
Cheatsheets to be sure you don't miss a step in while implementing your new 3R System & you can use these to modify and improve on your system in the future. 
>> I don't just teach this stuff; I actually do it. I use this EXACT system and templates for myself and for the business owners I coach. It has been through revision after revision and has been essential in growing their business and mine for years. 
>> I'm not JUST a business coach. I am a business systems expert and strategist and have been working in my space for 6+ years and counting. I'm not going to tell you to consult the stars or check the forecast and hope things are going to work. I'm a nuts and bolts kinda gal. I developed Masterclass Magic because I've seen what other gurus and coaches are telling business owners to do...and it just doesn't work.
>> Believe me. I'm a GOOD human. Weird to say that out loud, but I practice southern sweetness and down to earth kindness. I'm a momma to two little loves (10 years and 8 years) and I'm living proof that it's 110% possible to have the dream life that you envisioned when you started your business.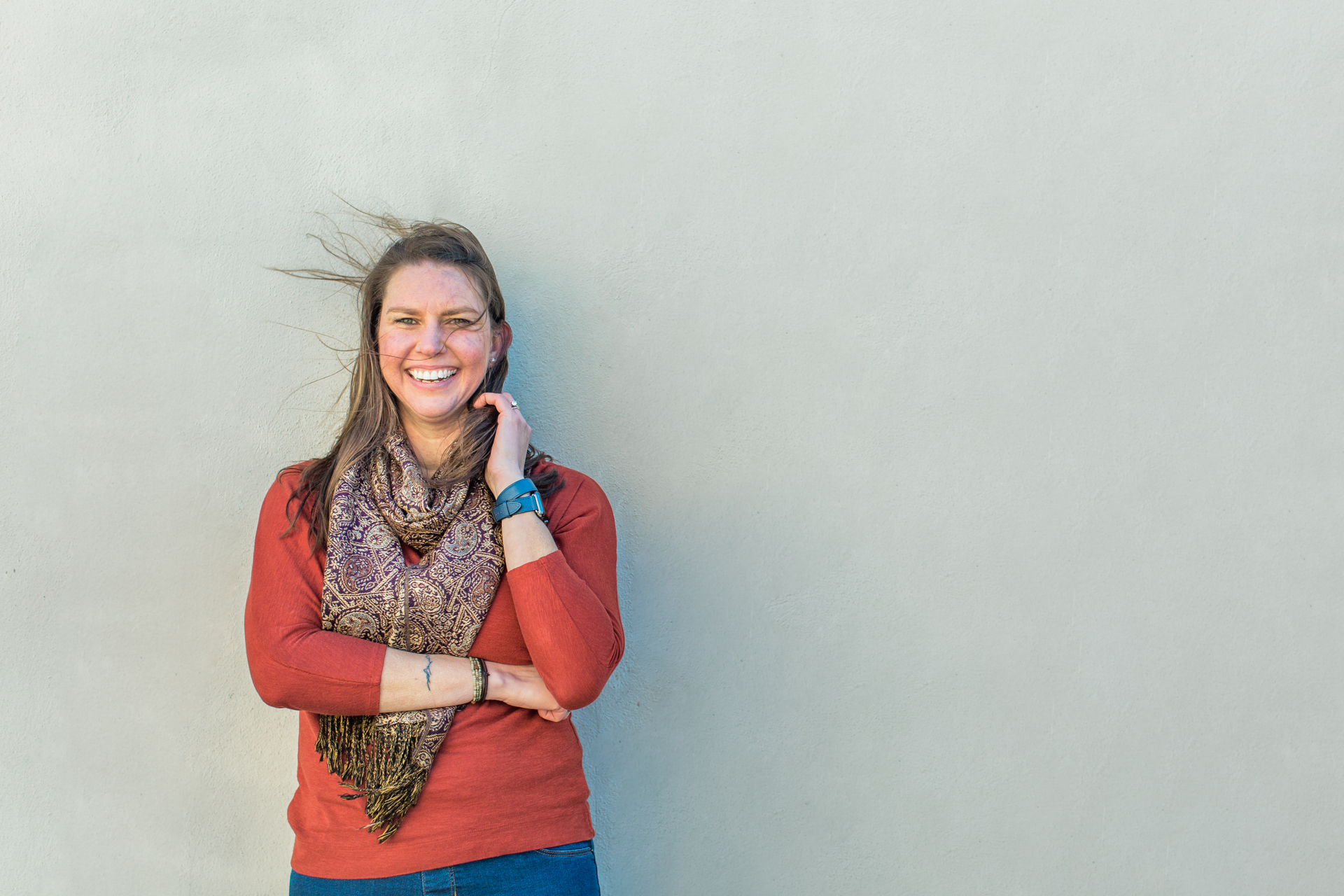 I'm Marie. I'm a business systems and customer journey expert and business mentor for talented coaches and consultants.
After spending 3 years growing my marketing and online event management agency, I've learned exactly how stressful it can be to survive as a solopreneur or a micro business, working 12 hour days to keep the doors open. Over time, I've learned how to manage a rapidly growing business, create six figure revenue streams, and homeschooling two kiddo (10 years and 8 years), while scrapping the traditional model for agencies aka swapping time for dollars - I've conquered and perfected the art of making more money while working very few hours.
It's your time to decide what you really want for this year. Maybe you want to grow and scale your business so that you can comfortably provide for your family, take a luxury vacation, or pay off debt.
Or spend more time in your genius, doing what you really love, and truly "having it all".
If you really want to know that all of your sleepless nights and long hours working in your business was worth it - believe me...it was.
For the past year, Marie has been working with us here at Tools For Motivation to create better systems, templates and processes that have been enabling us to scale our business while maintaining a positive customer experience.
I have paid for multiple courses and while they are huge for showing me how to blog I always felt so lost. I couldn't find anyone who actually showed you how to create a system for your blog.
Marie gave great insight and this is what I have been lacking in for so long. This training is so important and it was what I needed.
I finally put together my Cyber Monday sale at Gift of Curiosity. Thank you for allowing me to use your templates as a starting point. It is soooo much easier to get started when there is already some templates to work with, even if I end up adjusting the templates to meet my needs.
But just having something to go off of already really simplifies things and makes the process go faster.



 √ YOU'RE READY FOR THE 3R SYSTEM IF YOU ARE….
Passionate about your business and ready to turn your current clients into raving fans. 
Done making excuses to your family about failed attempts, launches, and hair-brained ideas.
Sick of seeing people less passionate/talented/committed being more successful than you.
If you've been wondering why you just can't get it right. 
Ready for it to be easier.
Willing to go all in.
X  THE 3R SYSTEM IS NOT  FOR YOU IF...
Deep down in your gut you don't believe you can be successful in your business. 
You don't think anyone will want to stay with you in your next program or product. 
You don't want to take the next step and be committed to yourself. 
You're not willing to show up to serve your current clients. 
You don't think relationship building is important.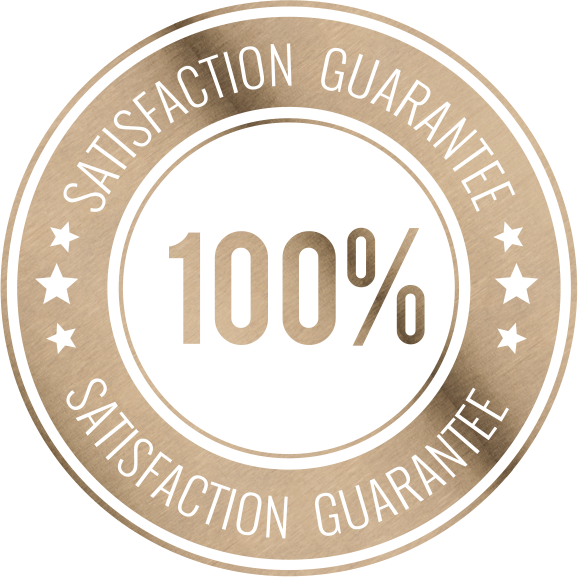 I'm extremely proud of the products I create and I know anyone who buys them and implements the strategy will be thrilled with their purchase.
That's why I'm offering a 14-day money back guarantee. While I can't guarantee that the 3R System will quadruple your business, engagement, or referrals. I can guarantee your satisfaction with the quality of the program and the time and stress it will save you.
Of course, If you're not happy with the system, I will refund your money within 14 days of your purchase.

LOCK IN THIS GREAT PRICE WHILE YOU CAN. IT WON'T LAST FOR LONG!
What's standing in the way of you FINALLY keeping clients consistently and without the feast or famine cycles? What's standing in the way of you FINALLY reaching your income goals easily? Or FINALLY being able to put down the hustle and grind for a life and business of peace?
Believe me. I know templates don't make a business. Relationships with your clients do. That's why I designed this training so that you could focus on what you do best: loving on your current clients. 
When you click the "Yes, I want this!" button below, you'll be brought to a checkout page where you can enter in your payment information directly.
This is a
special offer
and will be going up in price soon. You don't want to miss this opportunity.
FREQUENTLY ASKED QUESTIONS:
⇒ What if I'm not tech savvy?
That's EXACTLY why I've designed this vault. You can just take and tweak. It's super easy to customize
⇒What if I can't commit to creating my nurture system in the next 30 days?
First of all, who says you need to do in within 30 days? Creating a long term system that you'll use in your business for the years to come should work in your schedule.  While the 3R System is designed to give you everything you need to create, customize, and implement really amazing nurture for your current clients, it doesn't need to be done tomorrow. Just having the resources, templates, cheatsheets, and trainings ready to go in your back pocket - will be worth the small price of $97. 
⇒ How do I actually make sure I do this?
This system includes everything you need to create, customize, and implement really amazing nurture for your current clients. The best way to be accountable to yourself is to plan a date to create your system and tell a friend! That way you've put it out into the world and you HAVE to do it. Guess what. YOU CAN DO THIS. The only person standing in the way of your success is you.
⇒ What if I just can't do it on my own?
Don't worry about that! You'll also have access to other amazing entrepreneurs to cheer you on within our free Facebook group, Business Workflow Foundations. Whether this product is a good fit for you or not, I'd love to see you in my community. 
⇒ When do I get access to the files and membership area?
You will receive an email immediately after your purchase, giving you the link to access your membership portal with all of the files and videos.
⇒ What if I'm not a Trello fan?
That's totally fine! Inside of the 3R System, you'll have all the details you need to create your system in the organizational platform of your choosing. And you can always ask for guidance inside the Busessin Workflow Foundations Facebook group if you're not sure. 
⇒ What if I just need more time before I can focus on creating a system like this?
Ok, that's totally fine. You can totally take the trainings, strategies, templates, and cheatsheets to use whenever you're ready. 
⇒ What if I decide this isn't for me?
I stand by my 100% money-back guarantee within 30 days of purchase. No worries and no questions asked. 
⇒ What if I need help from a professional?
You're in luck! I specialize in strategy, coaching, consulting and have an awesome agency team to get things done FOR you. I'm easily reached via email at info@firstcuptoclose.com.
LOVE ON YOUR CURRENT CLIENTS TODAY.
Start serving your current clients today  --->
COPYRIGHT 2020 || FIRST CUP TO CLOSE || ALL RIGHTS RESERVED
DISCLAIMER: While these techniques and my trainings can make you successful without having existing experience, it is not an employment opportunity. It is NOT a way to create wealth without work. This opportunity is implementation of information. I'm only sharing what has worked for me and my students. Your results are entirely dependent on your attitude, work ethic, and the quality of your business. If you are NOT interested in doing whatever it takes, PLEASE DO NOT SIGN UP.