Imagine your clients begging you to sign up for your next program without uncomfortable renewal calls or failed credit card attempts…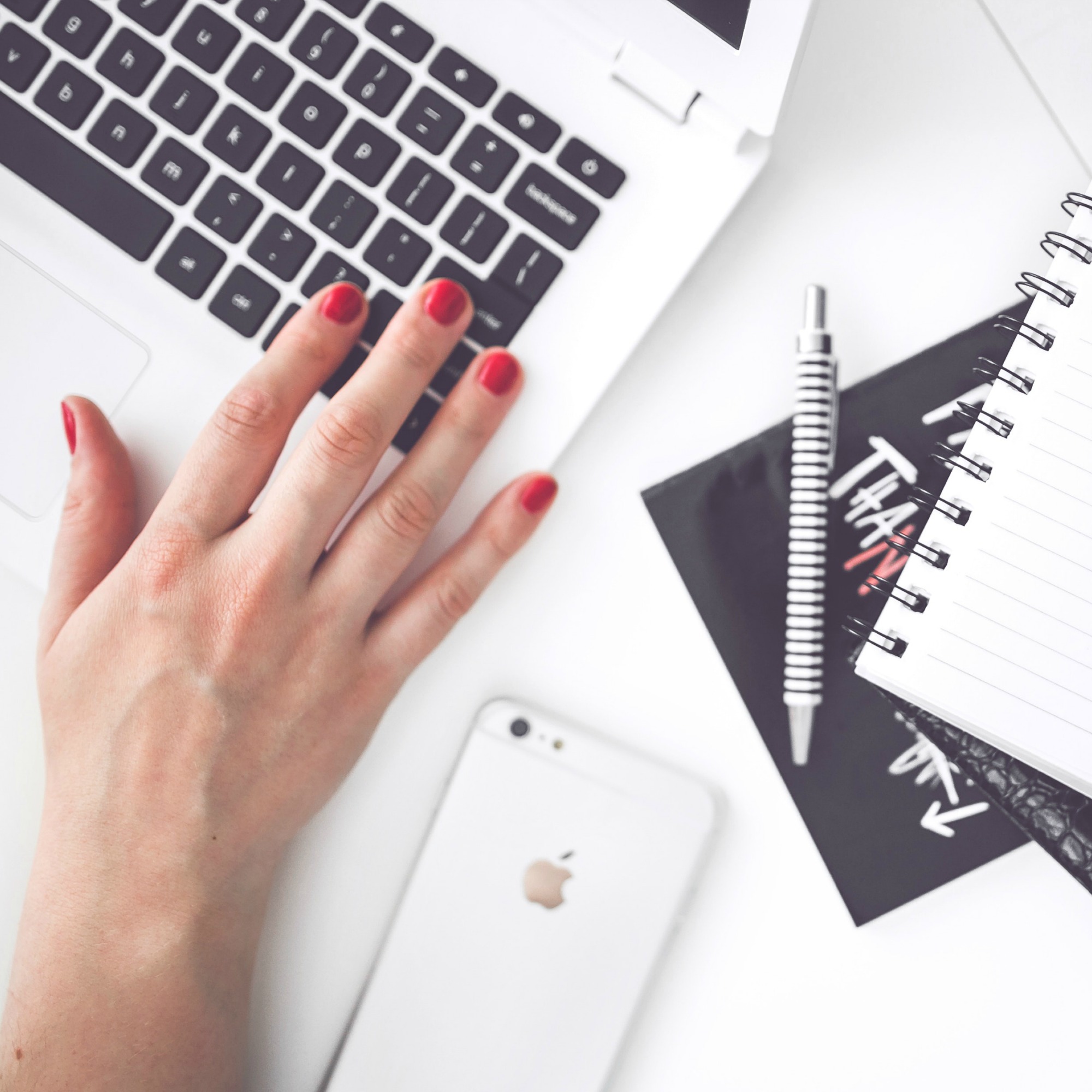 You've tried everything
You've built program after program, sent out email after email, tried group calls and training sessions, only to have your clients fail to renew.
You've done what the so-called experts have told you to do, without any success.
Wondering why it's not working?
Those "experts" aren't telling you exactly how they successfully maintain members inside their programs and consistently get referrals from raving fans, without spending their precious work hours focusing on bringing in new clients or running down failed credit card attempts.
Stop wasting your time and money
I'm here to show you what really works.
Introducing the 3R System
Remain. Retain. Regain.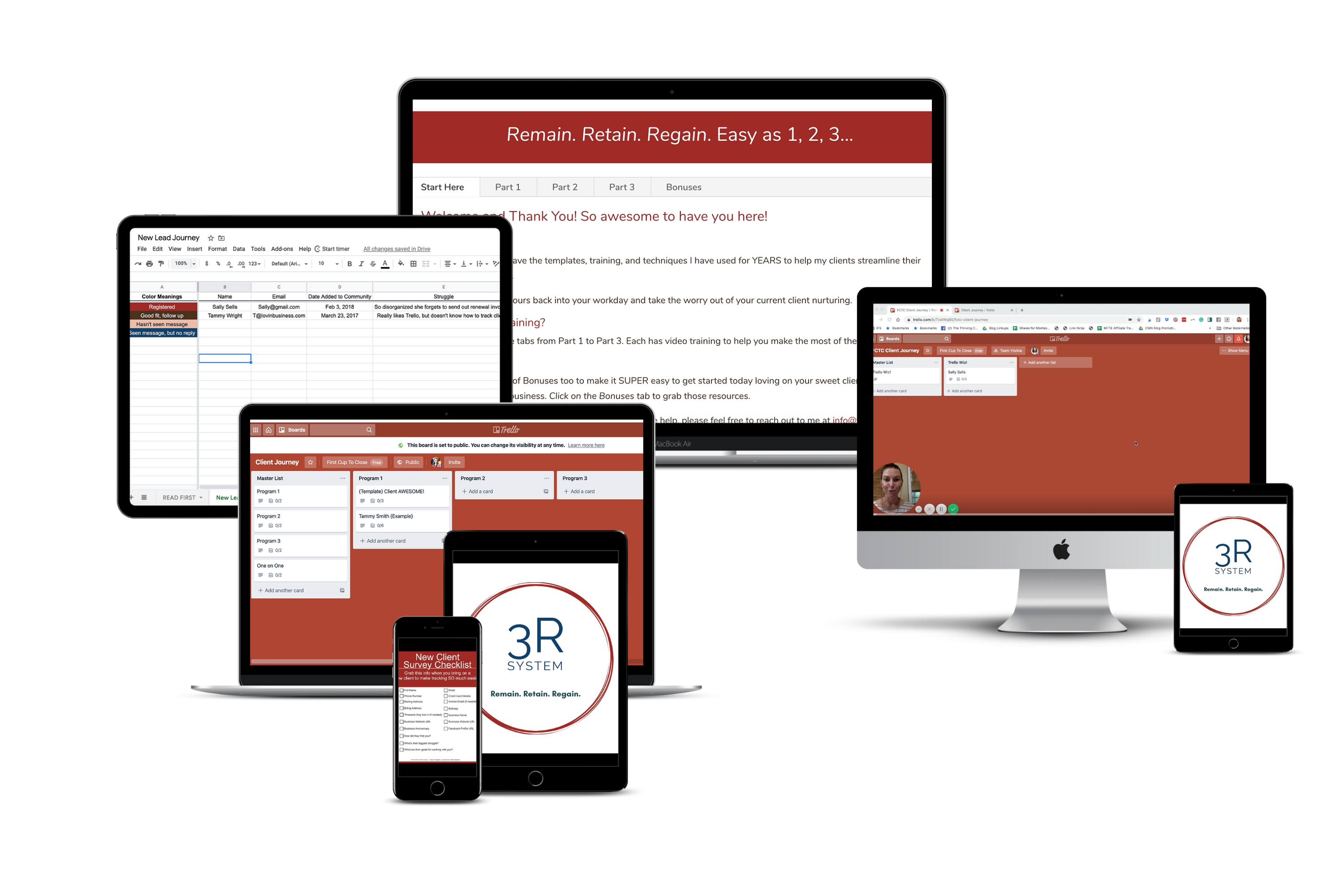 This
Simple
3-Step System Will Teach You How To:
Create an Email Nurture System
Step-by-step instructions on how to create a

customized

customer nurture email sequence

Training on the

exact

system I use to nurture current clients into

raving fans

!
Get amazing testimonials
Learn how to stockpile testimonials from your social media accounts to create social proof

Discover how to generate testimonials on auto-pilot – no more asking friends and family to recommend your product!
Bring it all together
Must-have client-journey templates and implementation cheatsheets

PLUS the training videos to help you modify them to fit your business!
Hello friend!
I'm Marie.
I'm a mentor for talented coaches and consultants just like you! 
But I'm not only a business mentor – I'm also a business systems and customer-journey expert and strategist.
After spending 3 years growing my marketing and online event management agency, I've learned exactly how stressful it can be to survive as a solopreneur or a micro business, working 12-hour days just to keep the doors open.  But all of those sleepless nights and long hours were worth it.
I've conquered and perfected the art of managing a rapidly growing business and making more money, while also taking care of my family and working very few hours.
There's something you need to know.  I don't just teach this stuff.  I actually DO it!  I use this exact system and templates for myself and for the business owners I coach.  It has been essential in growing their businesses and mine for years now.
 I know this is weird to say, but I'm a GOOD human.  I practice Southern sweetness and down-to-earth kindness.  I'm a momma to two little loves and I'm living proof that it's 110% possible to have the dream life you envisioned when you started your business.
 Are you ready and willing to go all in?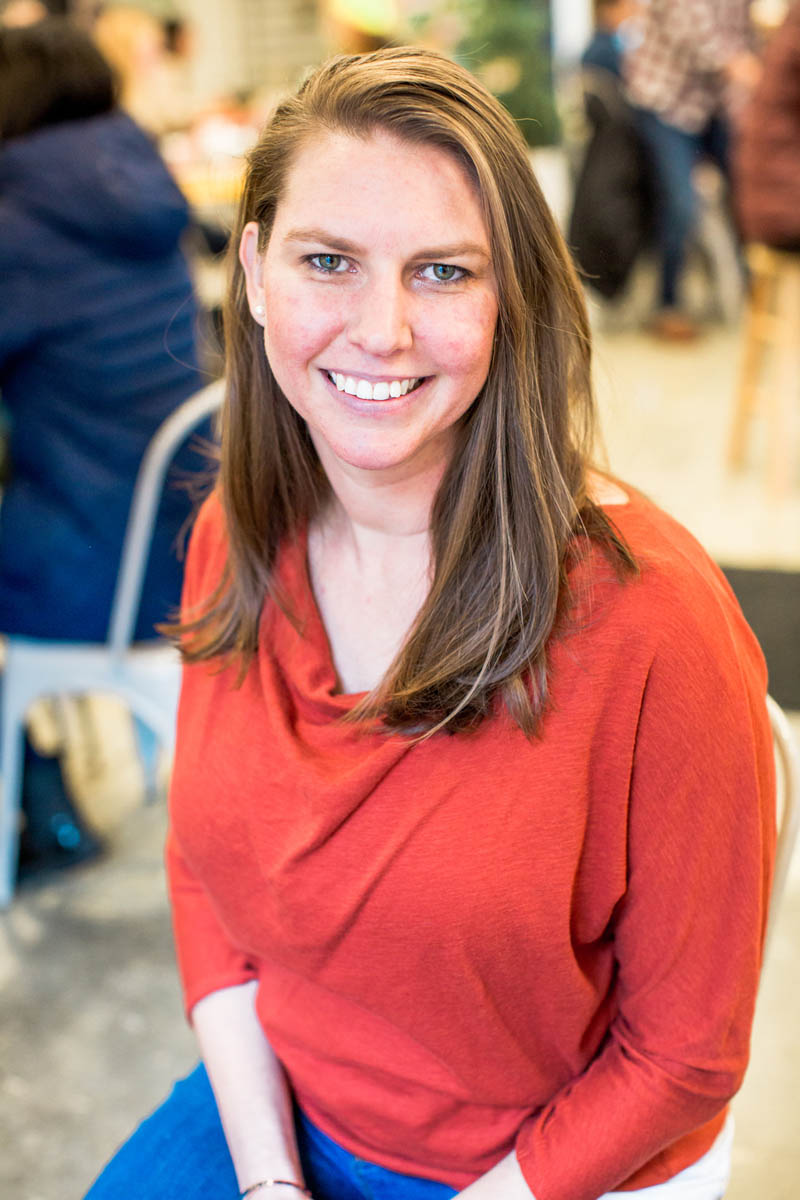 Let's be honest…
How would your online business be different if you could: 
✓Confidently show up to renewal calls?
✓Know exactly how to support your current clients so they consistently send referrals your way?
✓Easily recommend next steps to help launch your clients on their ideal path?
✓Confidently ask for testimonials and let your clients be your champions?
✓Stop worrying if a client will choose to renew their membership or purchase your next course?
✓Celebrate your success without worrying about where your next referral is coming from or if your clients will renew their membership?
It would be AMAZING, right?
Imagine seeing a new client renewal call pop up on your calendar and getting excited to ask that client to invest in another of your programs or renew their membership.
How would your life be different if you started every single day knowing that you're really nurturing your current clients? REALLY knowing them and being confident that on your next connection call they are going to beg to stay in your program.
Now, it's your time to make a change.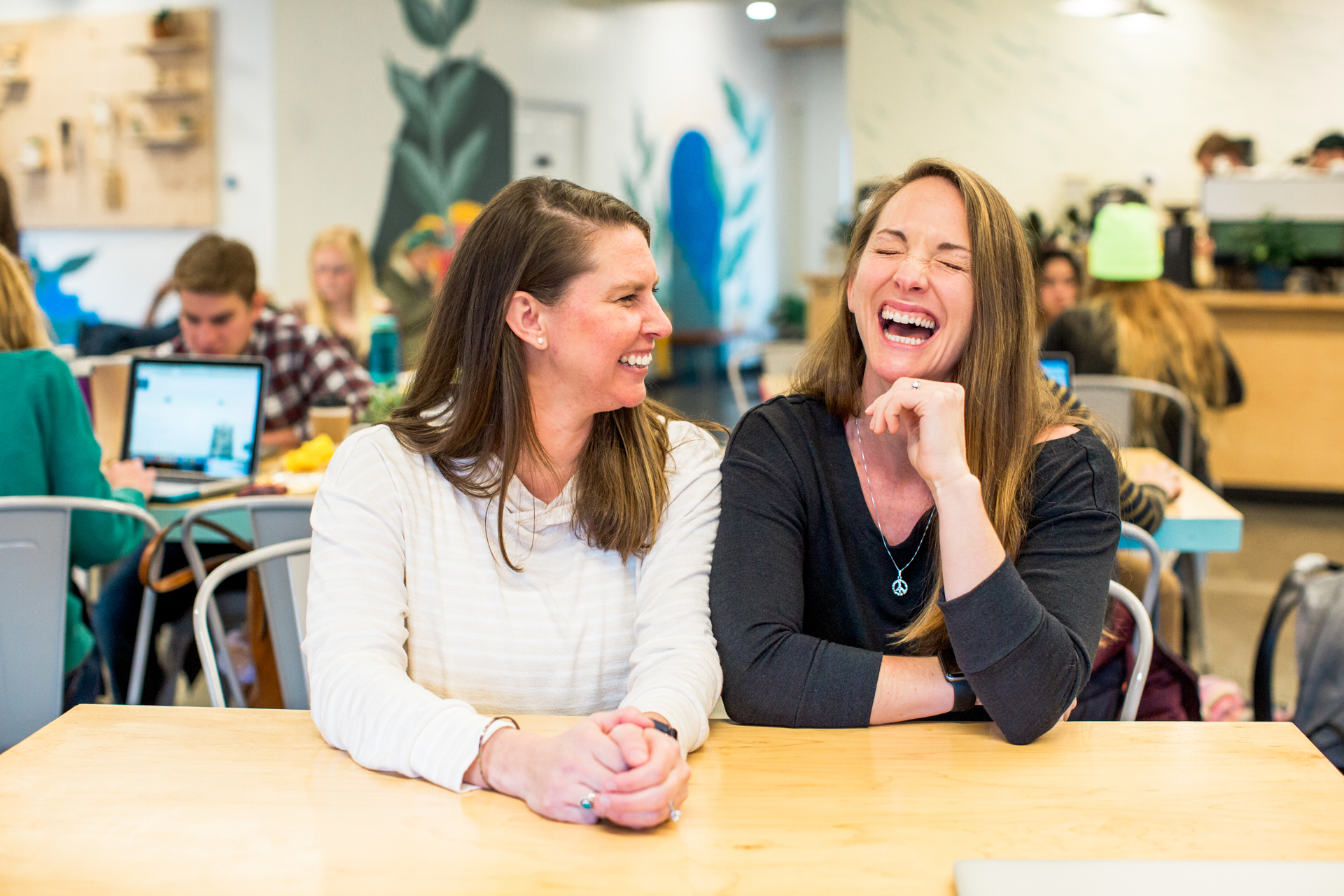 It's time to step up as the EXPERT you are!
Create a

clear customer journey

for every client

Discover a

clear and proven way

for your clients to say

"YES!"

to 

investing in your business

Have the tools you need to make renewal calls

easy

and

uncomplicated
Create the business you've always dreamed of

by mastering the systems 

that will keep paying customers in your programs for

years to come

!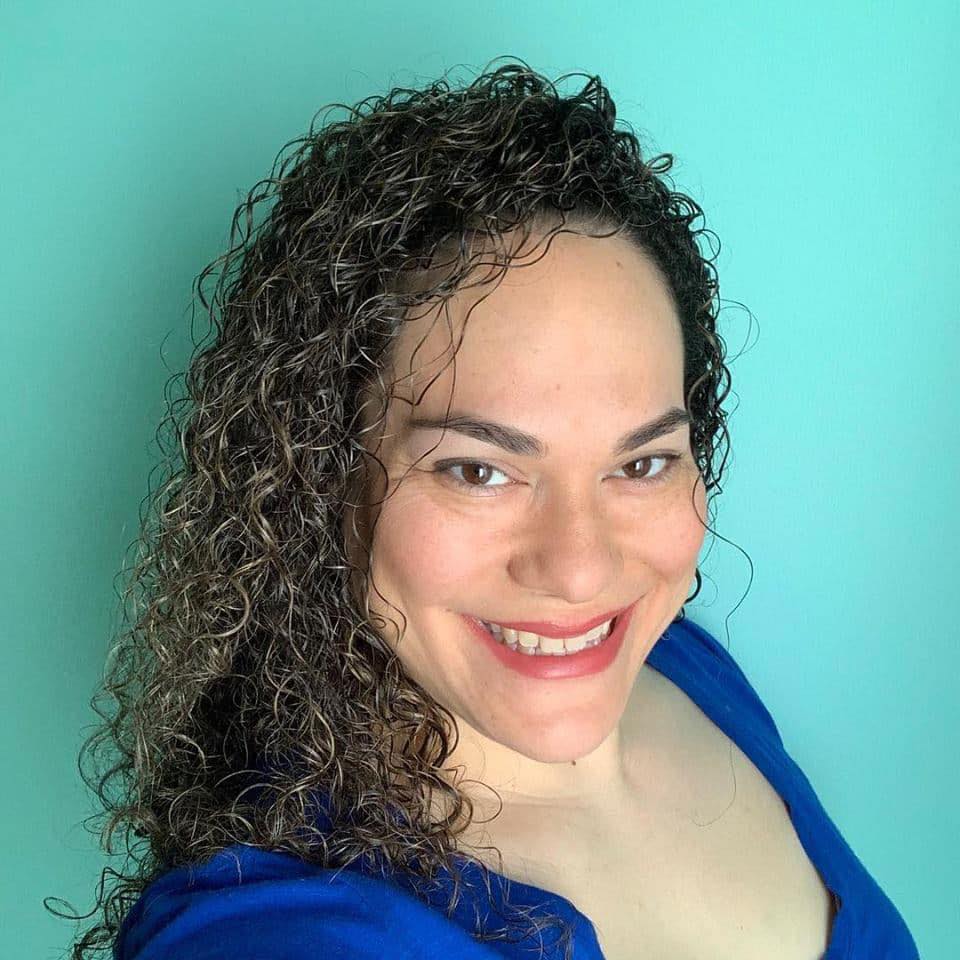 "I have paid for multiple courses and while they are huge for showing me how to blog I always felt so lost. I couldn't find anyone who actually showed you how to create a system for your blog.
Marie gave great insight and this is what I have been lacking in for so long. This training is so important and it was what I needed."
Lisa
Owner, Yourmomvillage.com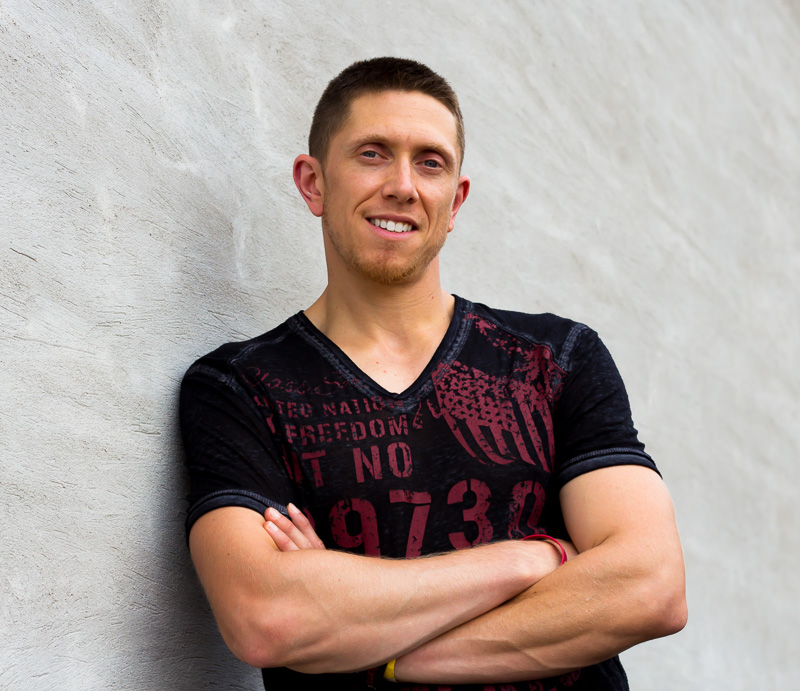 "For the past year, Marie has been working with us here at Tools For Motivation to create better systems, templates and processes that have been enabling us to scale our business while maintaining a positive customer experience."
Justin
Owner, Tools for Motivation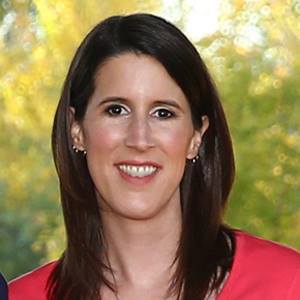 "I finally put together my Cyber Monday sale at Gift of Curiosity. Thank you for allowing me to use your templates as a starting point. It is soooo much easier to get started when there is already some templates to work with, even if I end up adjusting the templates to meet my needs.
But just having something to go off of already really simplifies things and makes the process go faster."
Lisa
Owner, GiftofCuriosity.com
OK…It's your time to decide what you really want for your business
Believe it or not, your current clients are a treasure trove of referrals, income, and testimonials 
Imagine how it would feel to have…
✓Raving fans
✓Peaceful renewal calls
✓Amazing testimonials
✓And consistent memberships
Whether you want to grow and scale so that you provide a comfortable life for you and your family, or you simply want to spend more time in your zone of genius doing what you really love,
The 3R System will allow you to truly have it all.
Now is the time to finally be living in abundance in your business!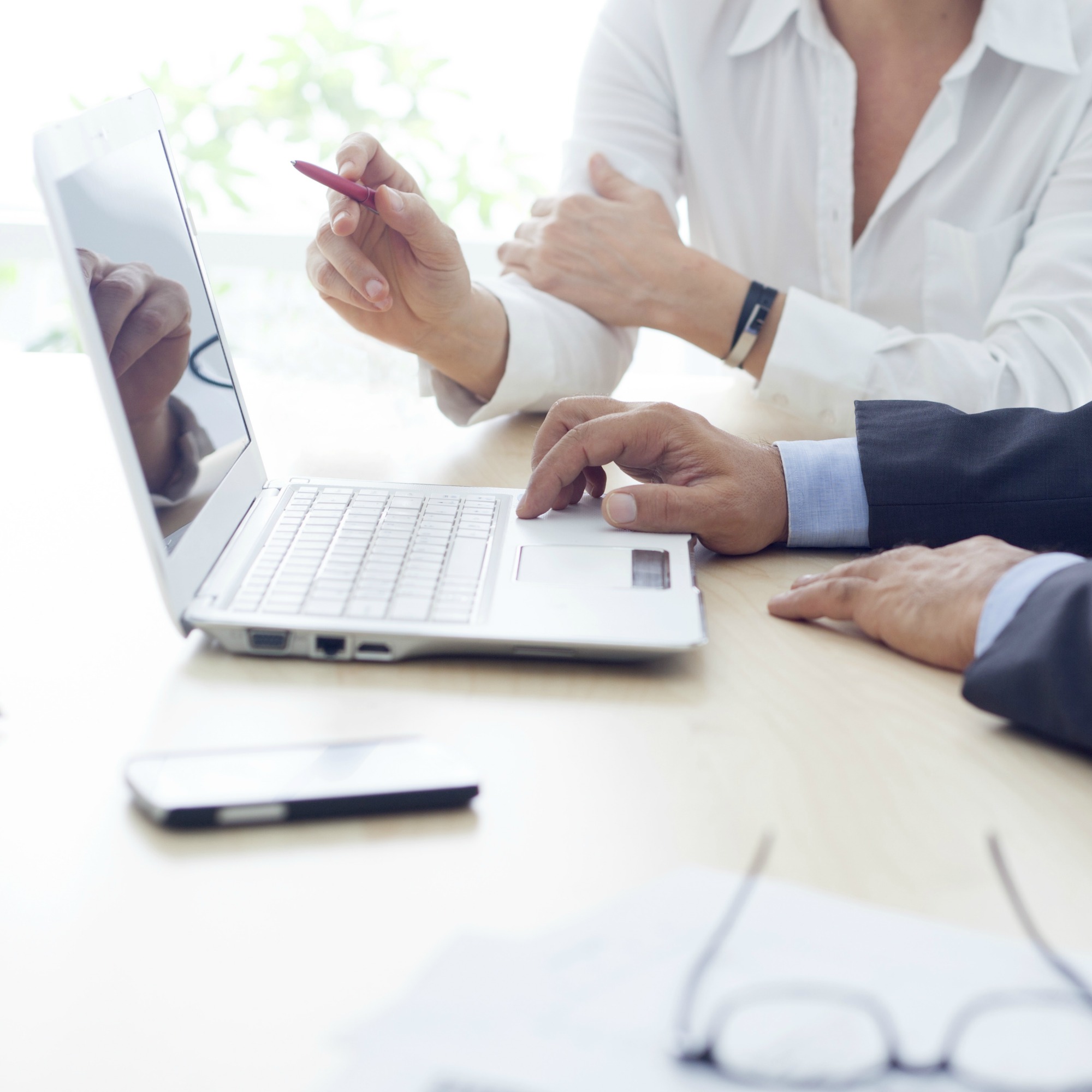 FREQUENTLY ASKED QUESTIONS:
When do I get access to the files and membership area?
You'll receive an email immediately after your purchase, giving you the link to access your membership portal with all of your files and videos.
What if I'm not tech savvy?
That's EXACTLY why I've designed this system.  All you have to do is take it and make it your own.  I've made it simple to customize for your unique needs.
What if I'm not a Trello fan?
That's totally fine!  Inside of the 3R System, you'll have all the details you need to create your system in the organizational platform of your choosing.  And you can always ask for guidance in the Business Workflow Foundations group if you're not sure of something.
What if I can't commit to creating my nurture system in the next 30 days?
First of all, who says you need to do everything within 30 days?  Creating a long-term system that you'll use in your business for years to come should work with your schedule.  While the 3R System is designed to give you everything you need to create, customize, and implement a really amazing nurture experience for your clients, it doesn't need to be done tomorrow.
Just having the resources, templates, cheatsheets, and training ready to go will be WORTH the small price of $11.
How do I make sure I actually do this?
The best way to stay accountable to yourself is to plan a date to create your system and share that date with a friend.  That way, you've put it out into the world and you can keep it in your sights.  YOU CAN DO THIS!  The only person standing in the way of your success is you.
What if I can't do it on my own?
Don't worry about that!  You'll have access to other amazing entrepreneurs to cheer you on in our Facebook group, Business Workflow Foundations.  I can't wait to see you in the group!
What if I decide this isn't for me?
I stand by my 100% money-back guarantee within 30 days of your purchase.  No worries and no questions asked.
What if I need help from a professional?
You're in luck!  I specialize in strategy, coaching, and consulting, and have an awesome agency team to get things DONE for you.  I'm can be easily reached via email at info@firstcuptoclose.com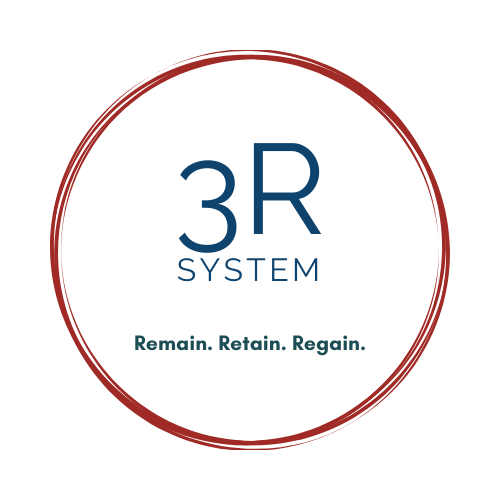 Now, WAIT… before you click away and say "Oh, heck no, this isn't for me…."
Please hear me out.
Nobody has time to focus on creating systems that are designed to love on current clients, creating spreadsheets that help organize information easily, or spending hours researching current buyers to educate themselves on who those clients really are.
There's a brand new way, and that's implementing a proven system.
All it takes is a few simple templates and proven strategies to do this effectively. 
THAT'S IT!
Let me show you exactly how to put this to work for your business.