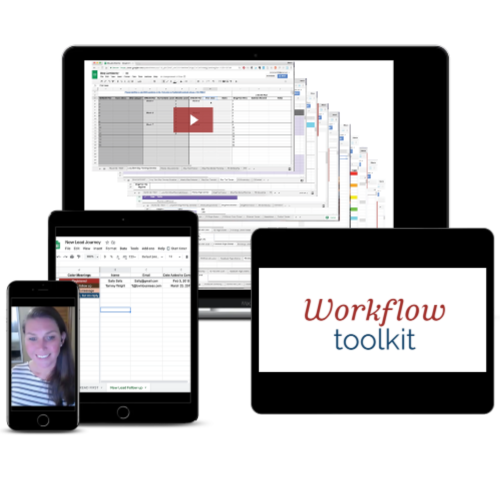 Not sure where to start with organizing your business? 
Are you up for serving your audience more (and increasing your bottom line) TODAY?
Click the button to grab your access to "Workflow Toolkit" now!
Did you know that entrepreneurs waste 6.8 hours a WEEK doing low value business activities they could have paid someone else to do (for cheaper!)
It's time to get organized and create a system you can pass off to an affordable team member with these 15 templates & trainings!
Ideal for:
Business owners looking to grow and scale

Network marketers & direct sellers who want to serve their community consistently

Busy entrepreneurs that need to set up a system quickly so they can focus on other tasks.

Entrepreneurs who want a concrete plan to keep more of their clients
AND...you can start implementing today!